A practice problem in SQL tutorial
Hi,
When I tried out the practice problem in SQL Date Format, I was wondering why the outcome of the query in picture 1 was different with the outcome in picture 2.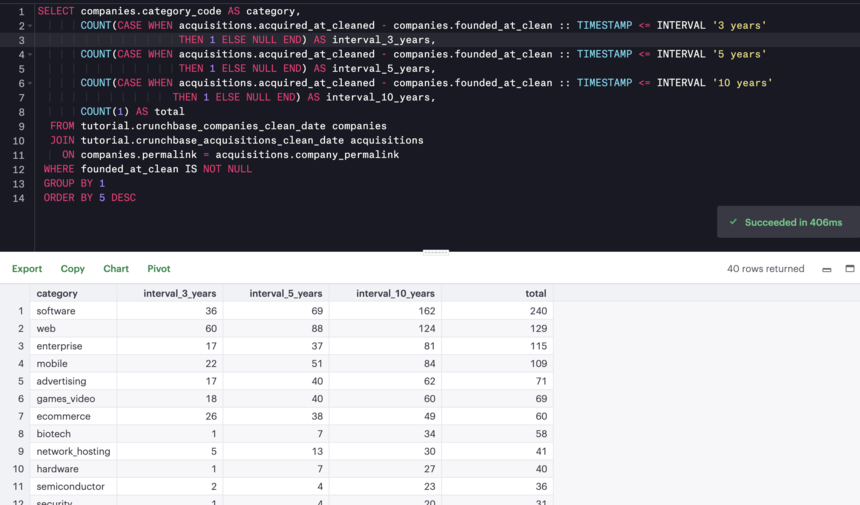 I just moved the position of 'companies.founded_at_clean :: TIMESTAMP' in the inequations. The query in picture 2 is the correct answer.